"A community centre is the heart of every small community"!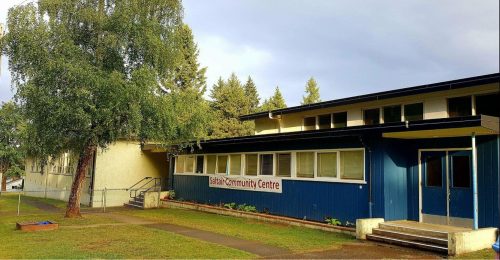 In 2014, the Cowichan Valley Regional District purchased a five and half acre property & building formerly known as  Mount Brenton Elementary. The school lands were incorporated into neighboring Centennial Park, significantly increasing the Park's green space.  The former school building was earmarked to become a community centre.
In 2015, a volunteer group of local citizens formed " Saltair Community Society" a  Not-for-Profit Corporation designated to operate and lease the facility from Cowichan Valley Regional District  for the benefit of Saltair and area residents.
The Society's mission is to:
manage common space for multi-purpose community use.
Provide opportunities for quality services and programs to enhance the well-being of individuals and strengthen a sense of community.
Assist, develop and foster community spirit, promote the educational, social, cultural, historical and recreational endeavors of the local community.
The Community Centre plays a large role in Saltair to bring the community together to learn, connect and socialize.
"There are plenty of events, activities, & services – we hope you can join us."

Call 250-210-8180 to book a rental room