Are you looking to expand your artistic abilities?
Chemainus Art Group maybe the place for you.
We meet monthly, hold demonstrations, workshops and enjoy the company of fellow artists.
Our mission is to support our members on their artistic journeys… And to have fun along the way!
​
Now in the 50th year, our Group of more than 65 members, has a permanent home at the Saltair Community Centre. and plans for a wonderful year of celebration, learning, creating and sharing our passion for the visual Arts.
Studio 16 is our art space, offering members a place to work, a place to meet others, a place to learn. Open weekdays 9-5.
​Meet Up
• Second Wednesday of each month
• Sept – June 9:30am – 12 noon challenges,
demonstrations and workalongs
there is no boring "meeting" here.
​Art Space -Studio 16
• A space for members to meet and create
• Open weekdays 9am -5pm
​Brush Buddies
• Members volunteer to help you get started
with supplies, technique or new media
• Tuesdays – pastel, Thursdays – drawing
Workshops
• Exciting learning opportunities
• Beginner to advanced levels, all media.
• We seek professional teaching artists to advance our techniques and make us aware of current trends.
​
Board of Directors
• Our board sets the direction and plans
• The goal is to give members maximum time for creating Art but we know the best way to get involved
is to be part of the activities.
Contact us via our website: https://www.chemainusartgroup.com/
The group is promoting art culture in the area and fully invested in the success of Saltair Centre.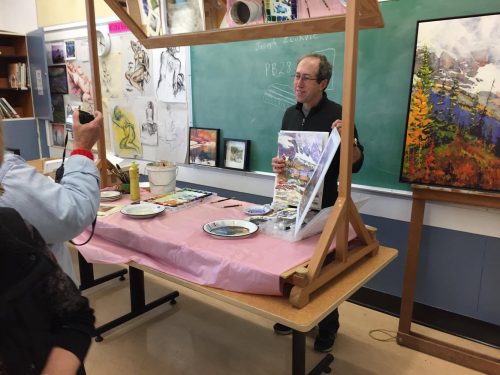 Draw, sketch, design
oils, pastels, acrylics, watercolours
collage, mixed media and guest artist demonstrations and workshops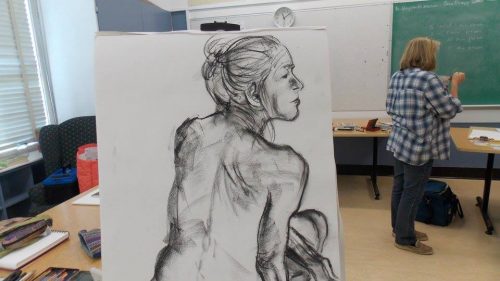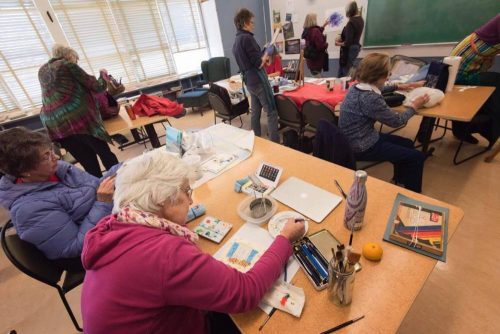 'Lovely group of like-minded artists who enjoy painting together, a great diversity of media and approaches -they are always willing to share their experience and we all benefit from this interACTIVE club! " – Lauren Spilsbury
For further information, please check out the group's Facebook page and/or their  official website>
https://www.chemainusartgroup.com/